One post that did the rounds recently was Ryan D. Sullivan's Negative SEO attack. It resonated with me, to some effect, as I used to cut my teeth in the SEO community as an SEO'er. I used to know people who orchestrated Negative SEO attacks, and was on the receiving end of a few myself. Unfortunately, without knowing too much behind the attack in question all I can use is my previous experience in that a) Negative SEO is quite tricky and b) Google has denied it ever existed and c) If you were to go out and do a Negative SEO attack right now, chances are you'd be unsuccessful and actually propel your target to the top of the rankings.
I'm still not 100% sure Negative SEO is incredibly effective. However, what can we, as this fabulous WordPress Community can do, to protect against it?
Well, for one, I feel we can share a bit more.
You see, this is something that I have noticed as an individual who has published a fair few plugins. Occasionally bloggers who feature our plugin link to WordPress.org when sharing themes or plugins that we like. How about, for once, instead of linking to the plugins we link to in the WordPress repository, we link to the actual authors behind said plugin? It's a five second change that nobody does that could stop most Negative SEO attacks in the WordPress Community , but we all need to do it.
Let me give you an example.
A few weeks ago a plugin of mine – Inline Tweet Sharer – was featured on inc.com. Inc is a massive site, and the link "juice" from here has a massive effect. It linked to the WordPress.org listing of Inline Tweet Sharer, rather than the site linked above. I know correlation doesn't equal causation, but the rankings for "Inline Tweet Sharer" (at the time of writing) are the following:-
You can see wordpress.org number one for the term, whereas this site is #3. I speak as a former SEO (a bit rusty, but overall relatively competent), and I've no idea how to beat the .org site. It is so frustrating, as the bone's thrown back from the WordPress.org repository – beyond traffic – from the plugin repository is quite small. This will probably eventually harm the community as a whole as plugins will get abandoned and people will leave the community. So if you love this community, I believe you should give credits to authors directly, not a profile on a third party site.
I did sit in on a talk at a conference discussing Negative SEO, and one of the easiest ways to prevent Negative SEO is make yourself an authority in the search engines so it's impossible to fight. Here is the Majestic SEO link graph (a graph that details the relative strengths of each link) for the wordpress.org site – a site that would be nigh on impossible to get a Negative SEO attack against:-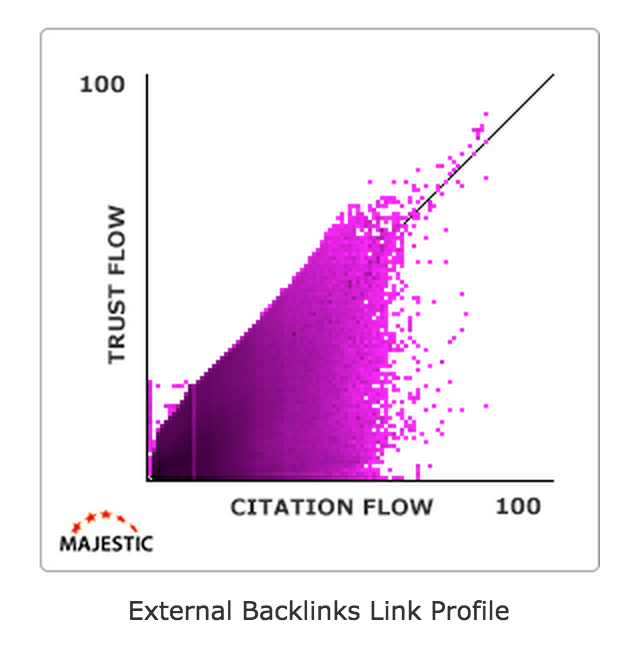 And – for comparison – this is this current site:-
Obviously in a some weaker position should somebody decide to attack.
It takes nothing to do, beyond a mouse click or two more than you currently do. Be supporting the authors behind the sites we love, we're actually protecting the community as a whole, rather than sacrificing ourselves so the whole survives.
So, for this "Thank a Plugin Author Day", if you cannot afford to donate to the plugins that help your site, or thank them in the comments, why not link to them?